Search Results for
#
wonderwoman
…
Justice Society: World War II finds modern-day Barry Allen - prior to the formation of the Justice League…
Read more →
Check out the Wonder Woman 1984 Opening Scene starring Gal Gadot!
Read more →
The biggest movie premieres. In theaters and on HBO Max the exact same day.
Read more →
For the first time ever, #WonderWoman1984 will release in theaters and stream exclusively on HBO Max on December 25.
Read more →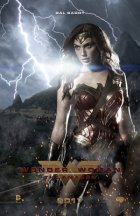 Brief reviews of every movie I saw in theaters in 2017.
Read more →