Found
35
results for
#
apple
…
Following multiple storylines across different continents, Invasion takes a global look at how one alien invasion would affect us all.
Read more →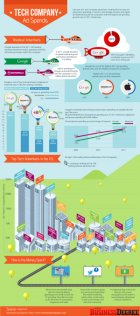 Google, Amazon and Apple are listed among the six companies with the highest ad-spending growth rates.
Read more →

If you're like a billion other people in the world, you've probably been into one of Apple's stores in the past year.
Read more →

Patent wars… Intellectual property battles… Someone's gonna have to knock some sense into these people.
Read more →

This patent game is getting quite ridiculous…
Read more →
Just tried it at Applebee's. Not bad, not great either.
Read more →