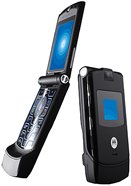 Russ
is blogging about what I've been telling him for months now. I want
less smartphone
, which is why I carry a
RAZR
.
At first I thought I would miss the bells and whistles of my
6630
, but frankly I never have. I do enjoy not felling like I have a brick in my pocket.
The only thing I don't like about the RAZR is the camera. The picture quality is just crap. EDGE would be nice too.