Search Results for
technology
…

With leaks and dumps become all too common, a string of characters can't protect you anymore.
Read more →

Did you know there are over 121,000 libraries in the U.S.?
Read more →

Modern-day scouts focusing on technology and DIY skills.
Read more →

A new survey from Dell indicates there are quite a few things the U.S. can learn from China when it comes to meeting students' technology needs.
Read more →

Since PIN guessing and hacking has been all over the news lately, here's a comprehensive look at everything you should know about PINs and PIN safety.
Read more →

Would you ever beg to use a stranger's mobile phone?
Read more →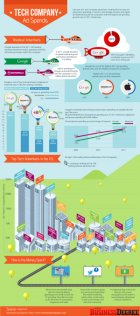 Google, Amazon and Apple are listed among the six companies with the highest ad-spending growth rates.
Read more →