Newz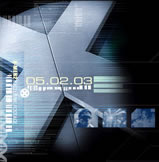 Last month, while vacationing in Hawaii, my partner proposed to his girlfriend.
Vicki made it back home safely, with one extra bag.

New builds of NewzCrawler and NetNewsWire were recently released.
Sun has posted the final draft specification for J2EE 1.4. InstallAnywhere 5.0.4 is out.
To paraphrase Randy Jackson: "Kelly, Kelly, Kelly..." Hit Charade: The music industry's self-inflicted wounds.
The cassette tapes analogy is right on point.
O'Reilly: Apple should target Unix/Linux switchers. Yup.
Palm is still lying about lies. HP handled a similar problem much more gracefully.