31
results were found for
ad
...
A woman claims she's been raped by her husband's best friend. But when no one believes her accusation, her husband challenges his friend to a duel.
Read more →
One of the DJ on HairNation mentioned it. I had seen it before, still pretty hilarious.
Read more →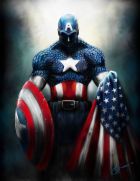 Patriotism is not short, frenzied outbursts of emotion, but the tranquil and steady dedication of a lifetime...
Read more →