Search Results for
health
…

There's a lot that can go wrong around the holidays.
Read more →

Most of the reasons why we choose organic foods have nothing to do with nutritional content.
Read more →

Why breakfast is essential to the success of your day…
Read more →

Fraud can cost a huge amount of money for both the victim and their insurance company.
Read more →

Americans have the highest per capita calorie consumption in the world.
Read more →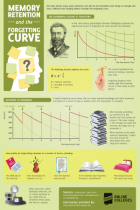 Our brains can easily accommodate so much information, but why is it that we remember some things vividly while forget others almost instantly?
Read more →