[@079]
WebGuide allows you to remotely view live and recorded TV programs and to remotely schedule and manage your recorded television programs, music, pictures and videos on your Media Center or Windows Vista PC.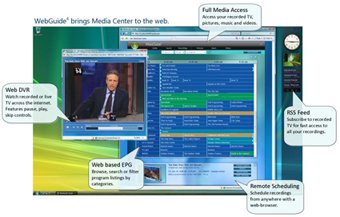 The author just got hired by Microsoft and is making it available for free.
I installed it over the weekend, and it is pretty neat. It even has a mobile interface.